Our executive leaders continually promote ethical behavior, support diversity, and make decisions that protect the health and safety of our employees as well as the natural environment. Stratas is striving to establish the tools and reinforce the values that provide everyone with rewards for work done in a safe, supportive environment. Our spirit of collective ingenuity is paramount to our success and underscores our commitment to inclusion, collaboration, and service.
As leaders, we continually pursue product innovation, customer satisfaction, and operational excellence by setting challenging business targets. It is our goal to satisfy the needs of our employees and customers while continuing our role as a premier provider of technology and specialized solutions and services.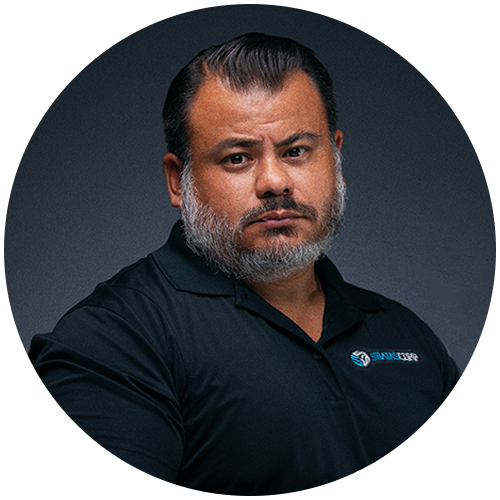 Romeo Spino is an entrepreneur, speaker, and the active CEO of StratasCorp, a corporation that services both the government and public sector with Information Technology and Digital Creative Media Services. Romeo's previous experience consist of having over 13 years in the government sector as an executive management professional and currently owns one of the fastest growing small businesses providing information technology and creative media services supporting the Department of Defense.
Romeo has been recognized on multiple occasions by Inside Business as a recipient of the Entrepreneurial Excellence Award and Top 40 under Forty Award. A strong believer in giving back to the community, Romeo supports non-profit organizations such as National Autism Awareness, National Ovarian Cancer Coalition, American Foundation for Suicide Prevention and the Wounded Warrior Project. He believes his purpose is to identify with his employees and to create an environment that allows everyone to grow both professionally and personally.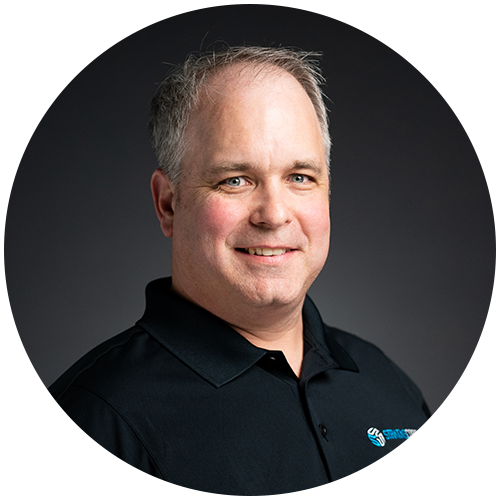 Scott joined Stratascorp Technologies in January 2023, Scott brings more than 20 years of operations, business, and leadership experience across multiple business and government sectors. Scott previously served as Vice President, Naval Solutions Growth, at General Dynamics Information Technology and CSRA, where his teams experienced industry-leading growth by partnering with clients on their journey to next generation technologies. He has also contributed to the public sector while at the United States Nuclear Regulatory Commission. Focusing on public policy development and implementation, Scott led several activities with the NRC, including commercial nuclear power plant inspection, rulemaking, and Fitness for Duty policy development, culminating with his leadership of the Reactor Operator Licensing Program. Scott was deeply involved with the NRC's response to the nuclear incident at the Fukushima Daiichi Nuclear Power Plant in Japan. Prior to the NRC, Scott was a program manager with Northrop Grumman Corporation.
A native of Greenville, South Carolina, Scott graduated with merit from the United States Naval Academy, with a Bachelor of Science in Systems Engineering. Following the completion of nuclear power training in Charleston, South Carolina, Scott reported aboard USS HAMPTON (SSN 767), a fast attack submarine homeported in Norfolk, Virginia. During his time on board, HAMPTON deployed overseas twice in support of missions vital to national security and completed a complex shipyard overhaul. Ashore, Scott served with the Defense Liaison Division within the Office of the Chief of Naval Operations, leading highly complex research and development projects related to advanced energy systems. Scott continues his service as a Commander in the Navy Reserve, currently assigned to the Commander, SEVENTH FLEET, where he serves as the Command, Control, Communications, Computers, and Information (C4I) officer, N6. Prior to his current assignment, Scott served within the Director, Navy Staff unit and as the Crisis Action Team Chief for Commander, Navy Installations Command, overseeing 24/7 emergency response operations in support of Hurricane Harvey, Hurricane Matthew, southwest wildfires, the collisions of the USS FITZGERALD (DDG 62) and USS JOHN S MCCAIN (DDG 36), along with numerous other exercises and real-world events. Scott resides in Maryland/DC area with his wife and children.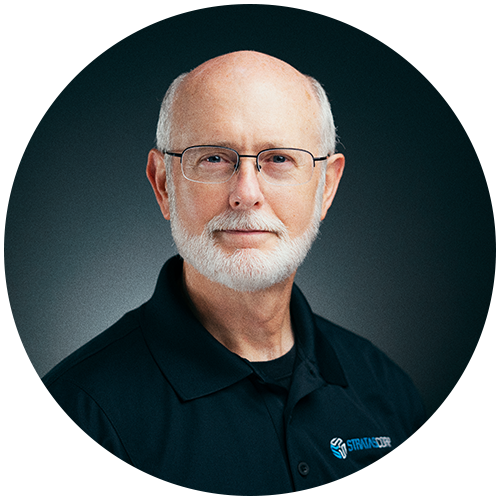 Mark joined Stratascorp Technologies as Chief Financial Officer in the Fall of 2020. He brings a unique combination of experience as CFO of multiple companies, co-founder of a firm that provides outsourced CFO and accounting services, and as an independent consultant. Mark has worked with both private and public companies, including companies with international operations in Japan, Argentina, France, Germany, and Spain. His industry experience includes professional services, manufacturing, distribution, and financial services.
He has an MBA from James Madison University, BS–Accounting from Old Dominion University, and has completed executive education in investment banking at The Darden School, University of Virginia. Mark holds certifications in corporate finance (Certified in Financial Management or CFM) and management accounting (Certified in Management Accounting or CMA).
Mark is a native of Chesapeake where he resides with his patient and loving wife Dee. He has two beautiful daughters and two gorgeous munchkins (granddaughters).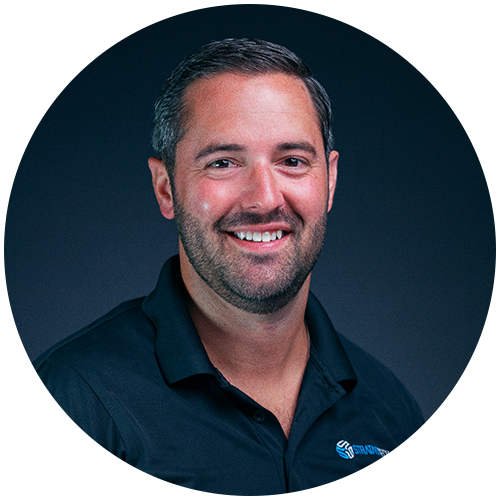 Matt joined Stratascorp Technologies in June 2019 as the Director of Finance. In September of 2020, Matt was promoted to Vice President.
Prior to joining Stratas, Matt worked for large financial institutions in Boston, MA and New York, NY where he led various teams, strategic programs and initiatives. Most recently, Matt served as program manager for an initiative which resulted in the implementation of a new global operating model that saved ~$10M in costs annually. Before joining the financial services industry, Matt served as a U.S. Naval Officer and had operational tours on the East and West Coasts.
Matt's combined military and private sector experience leading teams and driving change while partnering with senior leaders will be leveraged in order to scale and grow Stratas.
He is a graduate of the College of the Holy Cross and holds a Bachelor's Degree in Economics. He currently resides in Virginia Beach, VA with his family.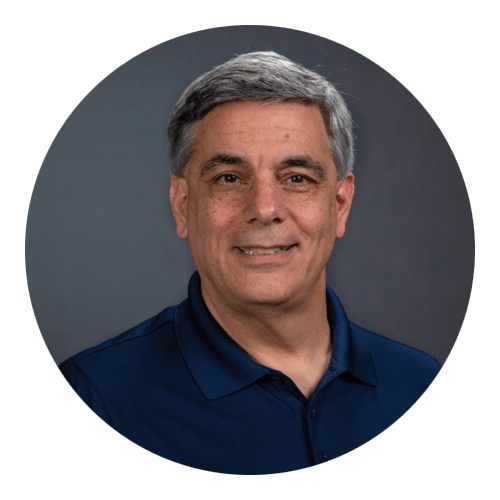 Director - Human Resources
Pat joined Stratascorp Technologies on December 20, 2019 as the Director Human Resources. He brings a Bachelor of Science in Business Administration w/ a concentration in human resources management, a Senior Professional Human Resources (SPHR) Life Certification, 30+ years of progressive human resources leadership including 20 years working in defense contracting with two leading companies in the defense industry. He lives in Chesapeake, VA with his wife Jill, they have two adult sons.
SAIC, HR Business Partner Principal, Virginia Beach VA, October 2005 to December 2018
Raytheon, Lead HR Business Partner, Norfolk VA, July 1999 to August 2005
Mitsubishi Chemical, HR Manager, Chesapeake VA, January 1989 to March 1998
Tarmac Lone-Star, Regional HR Administer, Norfolk VA, April 1987 to January 1989
United States Gypsum, Employment Supervisor, Norfolk VA, May 1984 to November 1986
FACILITY SECURITY OFFICER
Kimberly joined StratasCorp Technologies in September 2018 as the corporate Facility Security Officer (FSO) and Insider Threat Program Security Officer (ITPSO). Kim's overall responsibility is to ensure StratasCorp Technologies continue to deliver an uncompromised service to the nation's warfighters. Kim manages the Security, Counterintelligence and Insider Threat programs for all StratasCorp DoD contracts worth over 35M annually. She ensures StratasCorp Technologies remains in compliance with the National Industrial Security Procedures Operating Manual (NISPOM). This includes processing and managing employee clearances and access, and additional security measures as required by the customer and the Cognizant Security Agency (CSA).
Kim received a Bachelor of Science in Business Administration with a Minor in Finance. She is an active member in NCMS Hampton Roads and participates in South Hampton Roads FSO working groups. She resides with her husband Casey and three kids – Billie Garon, Abigail and Alric.