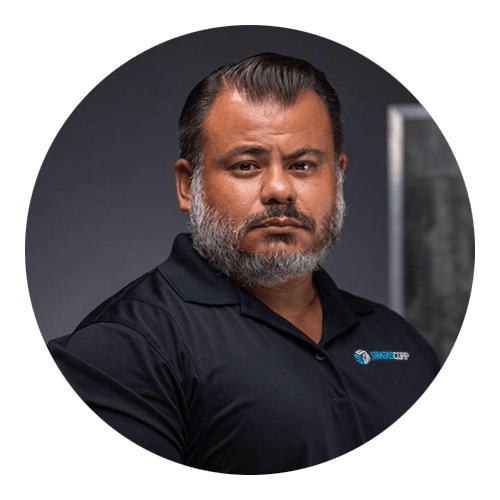 Romeo Spino is an entrepreneur, speaker, and the active CEO of StratasCorp, a corporation that services both the government and public sector with Information Technology and Digital Creative Media Services. Romeo's previous experience consist of having over 13 years in the government sector as an executive management professional and currently owns one of the fastest growing small businesses providing information technology services supporting the Department of Defense.
Romeo has been recognized on multiple occasions by Inside Business as a recipient of the Entrepreneurial Excellence Award and Top 40 under Forty Award. A strong believer in giving back to the community, Romeo supports non-profit organizations such as National Autism Awareness, National Ovarian Cancer Coalition, American Foundation for Suicide Prevention and the Wounded Warrior Project. He believes his purpose is to identify with his employees and to create an environment that allows everyone to grow both professionally and personally.
Romeo currently resides in Virginia Beach, Virginia where he enjoys working on his fitness goals with CrossFit and taking care of his English Bulldog.
As President of StratasCorp Technologies, Tyler is responsible for all company facets of government services. He joined StratasCorp Technologies in 2017 as a lead program manager for the Next Generation Enterprise Network (NGEN) where in less than 12 months, grew the contract to over double the size in both the USN and USMC sectors. Additionally, growing StratasCorp Technologies OCONUS footprint to six times the original size. Over his time with StratasCorp Technologies, Tyler has taken control over all operational programs culminating in over 20M in annual operating budget.
Prior to joining StratasCorp Technologies, Tyler facilitated the management and growth of a start-up logistics brokerage, HTR, Inc. His development and implementation of online platforms for operations, customer requirements, vendor contracts, proposal review/editing, and security to building the financial department, was paramount to the success of HTR. Tyler rolled up his sleeves and got involved in anything necessary to allow positive growth for the company. In a short four years, Tyler was the key contributor in growing HTR to over 1.9M in annual revenue.
Tyler served over seven years as a U.S. Naval Officer. He was highly experienced in strategic planning, policy development, human resource management, and the coordination and execution of complex projects reaching over 50M in annual operating budget. With extensive experience in international and domestic environments throughout Operation Enduring Freedom, Tyler was the recipient of multiple awards, including the United States Navy JINSA Grateful Nation Award 2011. This award is given to one active U.S. Navy Sailor annually for having distinguished themselves through superior conduct in the War on Terrorism.
Prior to his time in the Service, Tyler received a Bachelor of Science degree from the United States Naval Academy.
Tyler resides in Virginia Beach, VA with his wife Lindsey and daughter Liliana.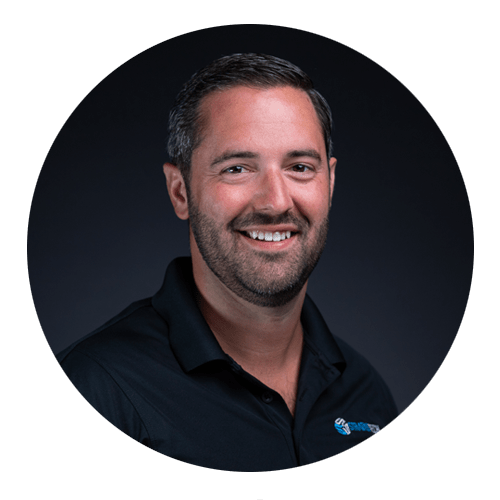 Matt joined Stratascorp Technologies in June 2019 as the Director of Finance. In this role, Matt is responsible for the execution and review of all budgeting & planning, as well as the management of company cashflow and accounting processes. Additionally, he is accountable for ensuring Stratas' financial policies and procedures meet DoD compliance standards.
Prior to joining Stratas, Matt worked for large financial institutions in Boston, MA and New York, NY where he led various teams, strategic programs and initiatives. Most recently, Matt served as program manager for an initiative which resulted in the implementation of a new global operating model that saved ~$10M in costs annually. Before joining the financial services industry, Matt served as a U.S. Naval Officer and had operational tours on the East and West Coasts.
Matt's combined military and private sector experience leading teams and driving change while partnering with senior leaders will be leveraged in order to scale and grow Stratas.
He is a graduate of the College of the Holy Cross and holds a Bachelor's Degree in Economics. He currently resides in Virginia Beach, VA.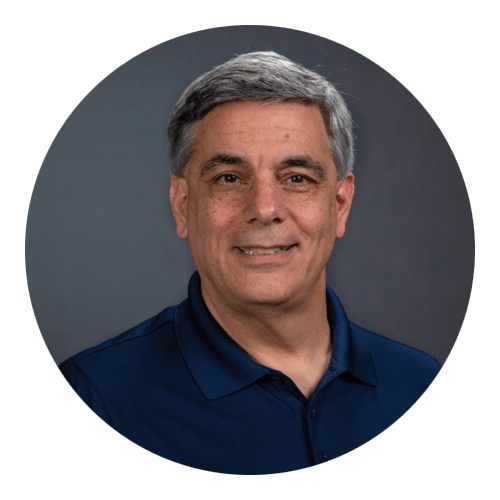 Director - Human Resources
Pat joined Stratascorp Technologies on December 20, 2019 as the Director Human Resources. He brings a Bachelor of Science in Business Administration w/ a concentration in human resources management, a Senior Professional Human Resources (SPHR) Life Certification, 30+ years of progressive human resources leadership including 20 years working in defense contracting with two leading companies in the defense industry. He lives in Chesapeake, VA with his wife Jill, they have two adult sons.
SAIC, HR Business Partner Principal, Virginia Beach VA, October 2005 to December 2018
Raytheon, Lead HR Business Partner, Norfolk VA, July 1999 to August 2005
Mitsubishi Chemical, HR Manager, Chesapeake VA, January 1989 to March 1998
Tarmac Lone-Star, Regional HR Administer, Norfolk VA, April 1987 to January 1989
United States Gypsum, Employment Supervisor, Norfolk VA, May 1984 to November 1986